Queen City Goetta Recipe: A Cincinnati Sausage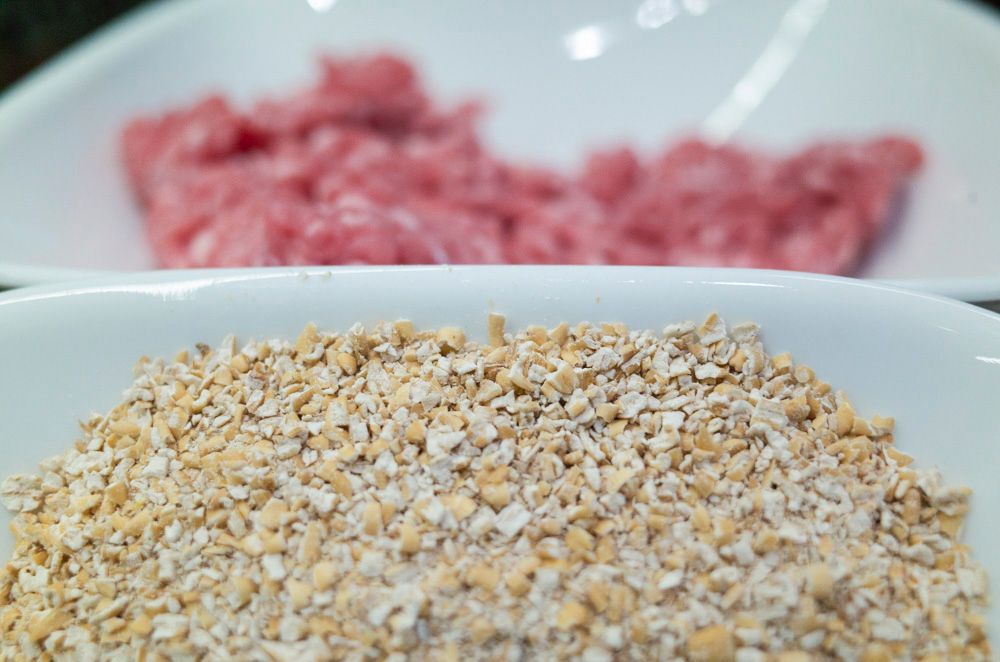 Goetta is a breakfast meat found mostly in and around the area surrounding Cincinnati, OH. Principally composed of meat and meat scraps, oats, and spices, the twice-cooked sausage is a staple at regional breakfast tables. Quick-cooking steel-cut oats can suffer from texture issues compared to traditional, but that works to our advantage in a recipe like this.
Ingredients:
450g ground pork, lean
450g ground beef, medium
375g oats, steel-cut, quick-cooking
500g pork, beef, or chicken stock, or a combination
3 or 4 bay leaves, powdered
5 garlic cloves, diced
1 onion, large, diced
10g salt
8g marjoram, dried
15g black pepper, ground
40g dry mustard seeds, soaked or pickled
10g crushed red pepper or similar
4 stems dried sage (to taste; substitute with ground or rubbed sage)
2 or 3 chicken livers, ground smooth (add colour and flavour; can omit)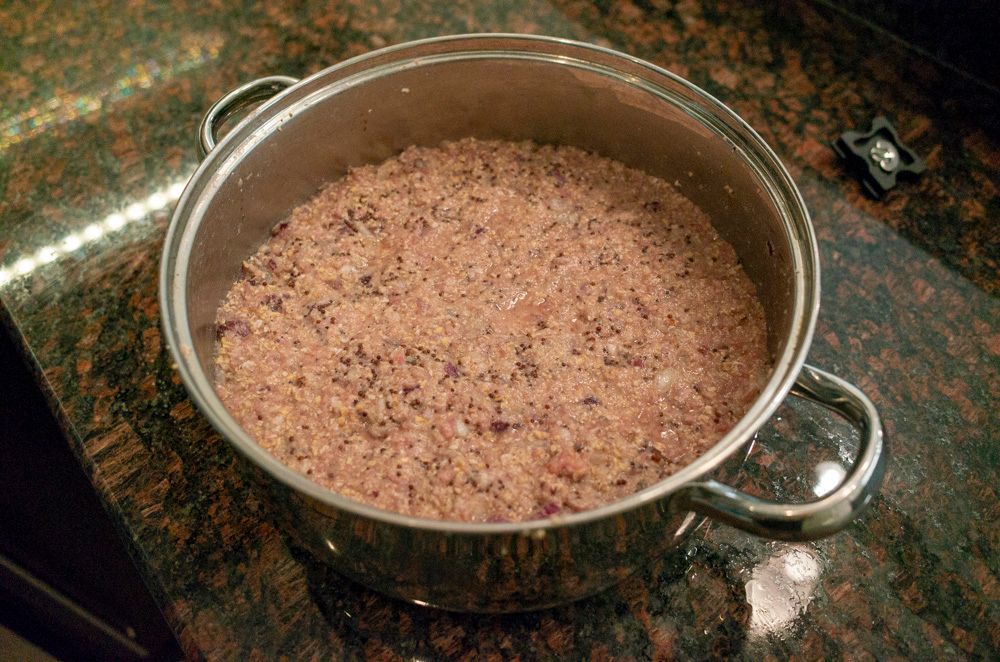 Directions:
Preheat oven to 300°F / 149°C. In an oven-safe pot, add the meats, oats, stock and spices and stir until incorporated. Cover tightly with foil or a close-fitting lid, stirring every hour. Bake until the mixture thickens and reaches 160°F/71.1°C in the middle, approximately two hours.
This cooking step can be accomplished in whatever way makes you the most comfortable - on the stove, in the oven, in a slow cooker, you get the idea. Of note: this recipe uses quick-cooking, steel-cut oats. As a result, there's no time for bay leaves to simmer or mustard seeds to soften. To get around this issue, soak your mustard seeds for a few hours in the fridge, or pickle a jar for use in other dishes.
To make bay leaf powder, add a few bay leaves to a mortar and pestle and grind until powdered, taking care to remove any fibrous stems before you add it to your goetta. This powder appears to lose volatile odors minutes after grinding. It's hard to know whether using it immediately would capture some of that flavour, or if it would all be lost in the cooking process.
If you use regular steel-cut oats, you'll want to use more water and par-cook the oatmeal and spices before mixing in the meat - but you'll also be able to use normal mustard seeds and bay leaves.
While the goetta is cooking, prepare two loaf pans by lining them with parchment, plastic wrap, or waxed paper. Remove the goetta from the oven. Allow to cool until the goetta is merely warm, then scoop it into the loaf pans, packing it to minimize air pockets. Wrap the pans and leave to set in the fridge overnight.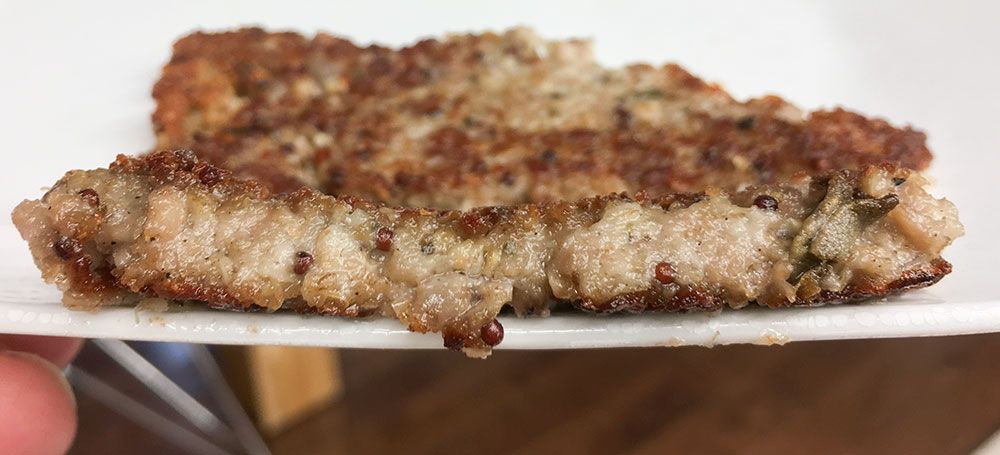 The next day, pop the goetta out of the pans and remove the liner. With a sharp knife, cut slices from the short end, around a 1/3 of an inch (8.5mm) in thickness. Lightly oil a nonstick skillet on medium to medium-high heat. Slide in your goetta and fry one to two minutes per side, or until you see a dark brown colour developing.
Preparing goetta sous vide:
This recipe is ripe for modification to cook low and slow in a water bath, especially because one could add the quick-cooking oats, unrehydrated, directly to the mix. ChefSteps has an excellent black bean burger technique that involves wrapping your mush tightly in plastic wrap; a little bit of transglutaminase would probably help keep the goetta together as it's sliced. More experimentation is definitely needed.
Goetta is amazing served alongside buttermilk biscuits.